As KOKO launches its fifth clean fuel Network in Kenya - in the city of Eldoret - Jecinta Wambugu sheds some light on how her team achieved this exciting milestone.
We're really excited to announce the launch of our Network in Eldoret - our fifth clean fuel network in Kenya!
This is a great milestone for KOKO, and I am incredibly proud of the many colleagues from different departments who have come together to make this happen.
Below is a photo of one of our very first customers in Eldoret, Njoki Nanga (on the left of the picture) - she runs a vegetable kibanda (kiosk) and has 3 children and several grandchildren who she often cooks for. She is accompanied by Lilian Ototo (Customer Sales Representative at KOKO), and in the middle of the picture is The Hon. Gladys Boss Shollei MP (Deputy Speaker of the Kenya National Assembly and Woman Member of Parliament for Uasin Gishu County), who we were honoured to host today. Next along is Frank Samba (Acquisition Manager at KOKO), and on the right is me - I've been leading the Eldoret launch project at KOKO.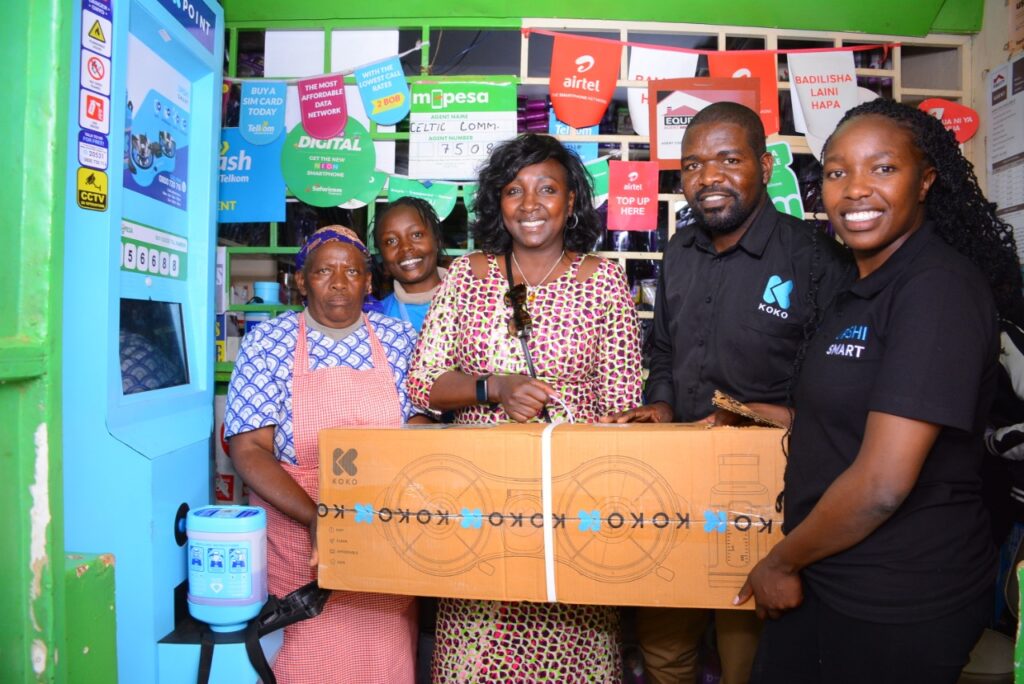 Today's launch has been a long time in planning, pulling together a whole host of KOKO team members focusing on things like Network Operations, Fuel Supply, Safety, Agent Management, Legal & HR, Customer Care and Marketing.
Although today was the first day of Cooker Kit sales for us in Eldoret, we began some pre-marketing a couple of weeks ago, and the demand and excitement was very clear to see. There's been a real buzz here around our launch - word of our affordable and modern clean fuel solution had obviously already reached Eldoret, and so customers here were eager to finally see KOKO launch in their hometown.
In fact, we even came across some people who had bought KOKO Cookers in Nairobi or Nakuru previously, and who had to be quite creative in accessing fuel from KOKO Points far from home. We're really pleased that we can now provide access to these customers very close to home.
So this brings us to five Networks in Kenya: Nairobi, Mombasa, Kisumu, Nakuru and now Eldoret. But we're not stopping here - we want to take KOKO nationwide, for all Kenyans. The hard work continues now as we strive to deliver the very best experience to our customers every day.
I want to conclude by giving a shout out to everyone who has made this happen, including around 35 KOKO team members based in Eldoret, many others in Nairobi and India, and of course our first KOKO Agents here in Eldoret. Our Agents are existing shopkeepers, well-known in their communities, who partner with KOKO to add a new line of business to their stores. We're grateful for their partnership and support.
Well done team KOKO!