Our third Kenyan clean fuel Network is live!
Today, we commenced the rollout our first Network in Western Kenya, with the official launch of KOKO in Greater Kisumu. Below are pictures of our first Kisumu Agent, Edwin Ouma Owidi; and our first Kisumu Customer, Peter Okuku (who bought the Cooker for his wife); as well as members of our fantastic Kisumu launch team.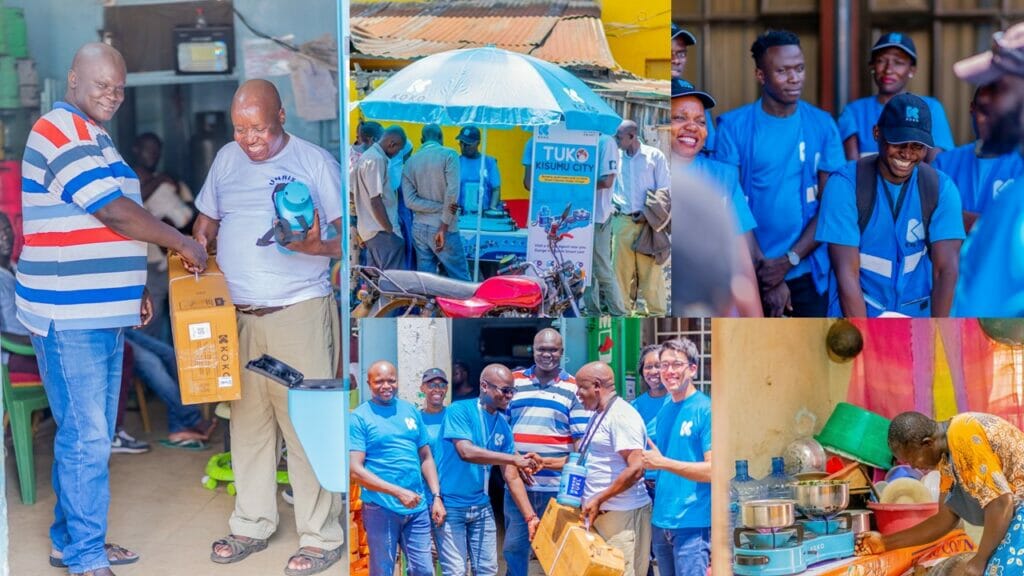 Well over 400,000 Kenyan households cook with KOKO Fuel every day. Our consumer brand is already one of the most recognisable across Greater Nairobi, and we've achieved strong market traction in Greater Mombasa since launching there last November.
Today marks another important step for KOKO in bringing a modern and affordable clean cooking fuel solution to families across all of Kenya. Our more than 1,200-strong team operating in Kenya and India continues to grow fast as we work towards this mission in Kenya and beyond.
Western Kenya is rich in biodiversity and native tropical forest areas. However, forest cover is being rapidly destroyed to meet rising charcoal demand from households in the fast-growing cities, with Kisumu one of the major demand centres. Replacing charcoal demand with clean KOKO Fuel is one of the very few tangible and scalable ways to protect these fragile forests and the critical ecosystem services they provide.