We had a nice moment today in thanking our friends at the Kangemi Resource Centre in Nairobi for their years of collaboration with KOKO.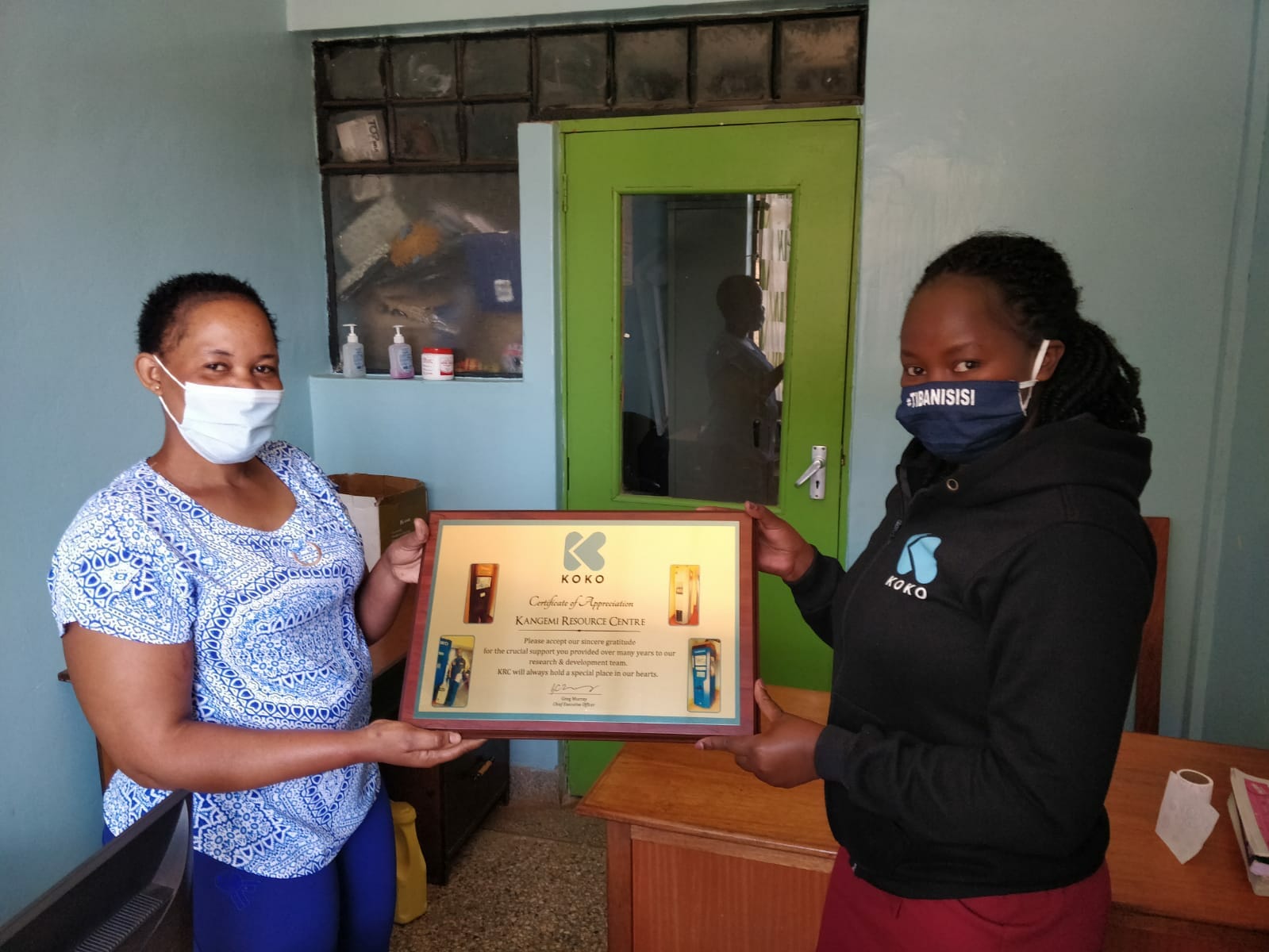 Prior to our launch of the KOKO Fuel solution in Nairobi, we undertook years of R&D across East Africa. Human-Centered Design is a critical element of our technology development process, enabling a strong iterative feedback loop between early users and our product and engineering teams - ensuring that the solutions we build actually meet the needs of our customers.
One of our very early collaborators in Nairobi was the Kangemi Resource Centre (KRC), a community project supported by The NGO Orphelins Sans Frontières. Opened in November 2007, it hosts an ICT centre, library and other shared resources for local school children and teachers from more than 80 informal schools in the Kangemi community of Nairobi. The Centre also serves as an access point for clean drinking water, and a shop supports local fabric makers, whose workshop is hosted on-site.
KRC has the extremely strong support and trust of the Kangemi community, as a result of the fantastic work they have done for so many years. We teamed up with KRC in 2016 and installed at KRC the first early-version KOKOpoint Fuel ATM in Nairobi, serving families within a short walk of KRC's site. Over the next two years, we worked closely with KRC and the Kangemi community through multiple iterations of our technology platform, finally arriving at a set of solutions that was proven to meet the needs of the community.
Nancy Koigi (Senior Research Manager at KOKO) visited KRC today to express KOKO's sincere gratitude to the KRC team: "KRC really played a crucial role in supporting our market and product research at a formative time for KOKO Fuel. We have a large presence in Kangemi today, and feel privileged to serve the community. But we know where it all began for us here - KRC will always hold a special place in our hearts!"